Passive Immunity Trials
Clinical Trial of COVID-19 Convalescent Plasma in Outpatients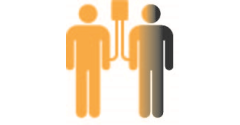 The C3PO study is testing if convalescent plasma -- the liquid portion of blood collected from patients who have recovered from COVID-19 – prevents mild infection, being treated at home, from worsening and requiring hospitalization.
To Learn More
Vitalant is collecting plasma from people who have recovered from COVID-19. Called "convalescent plasma," it contains antibodies to the SARS-CoV-2 coronavirus, which can be given to patients currently fighting COVID-19. Learn More
Site Information Is Not Medical Advice. The information provided on this web site, or through any links provided, is for general informational purposes only and is not to be relied upon as a substitute for professional medical care. The creators and sponsors of this web site provide no warranties as to the information provided, express or implied, and further expressly disclaim any liability for reliance on information or linked web sites or web pages included herein or accessible through this site. By using this site, you expressly accept these terms. This information is intended only for the use of the party to whom it is addressed and may be privileged, confidential, and protected from disclosure under applicable law. It should not be disseminated, distributed, or copied to persons not authorized to receive such information.
Therapeutics for Inpatients with COVID-19 (TICO)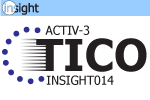 The ACTIV3 study is testing if monoclonal antibody treatments -- laboratory-made proteins that mimic the immune system's abilities -- improve recovery from patients hospitalized due to COVID-19.
To Learn More