Passive Immunity Trials
Clinical Trial of COVID-19 Convalescent Plasma in Outpatients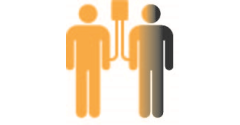 PIs:
Clifton W. Callaway




University of Pittsburgh Medical Center, (Study PI, CCC Co-PI)

Valerie Durkalski-Mauldin




Medical University of South Carolina, (Study Co-PI, DCC-PI)

Frederick Korley




University of Michigan, (Study Co-PI)
The overarching goal of this project is to confirm or refute the role of passive immunization as a safe and efficacious therapy in preventing the progression from mild to severe/critical COVID-19 illness and to understand the immunologic kinetics of anti-SARS-CoV-2 antibodies after passive immunization.The primary objective is to determine the efficacy and safety of a single dose of convalescent plasma (CP) for preventing the progression from mild to severe COVID-19 illness. The secondary objective is to characterize the immunologic response to CP administration.
Vitalant is collecting plasma from people who have recovered from COVID-19. Called "convalescent plasma," it contains antibodies to the SARS-CoV-2 coronavirus, which can be given to patients currently fighting COVID-19. Learn More
Site Information Is Not Medical Advice. The information provided on this web site, or through any links provided, is for general informational purposes only and is not to be relied upon as a substitute for professional medical care. The creators and sponsors of this web site provide no warranties as to the information provided, express or implied, and further expressly disclaim any liability for reliance on information or linked web sites or web pages included herein or accessible through this site. By using this site, you expressly accept these terms. This information is intended only for the use of the party to whom it is addressed and may be privileged, confidential, and protected from disclosure under applicable law. It should not be disseminated, distributed, or copied to persons not authorized to receive such information.
Therapeutics for Inpatients with COVID-19 (TICO)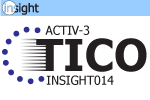 PIs:
Dr. Annetine Gelijns




Mount Sinai – CC PI

Dr. Alan Moskowitz




Mount Sinai – CC mPI

Dr. Taylor Thompson




Harvard – ICC PI

Katie Oldmixon




Harvard – ICC Project Manager
TICO (Therapeutics for Inpatients with COVID-19) is a master protocol to evaluate the safety and efficacy of multiple investigational agents aimed at modifying the host immune response to severe acute respiratory syndrome coronavirus 2 (SARS-CoV-2) infection, or directly enhancing viral control in order to limit disease progression.